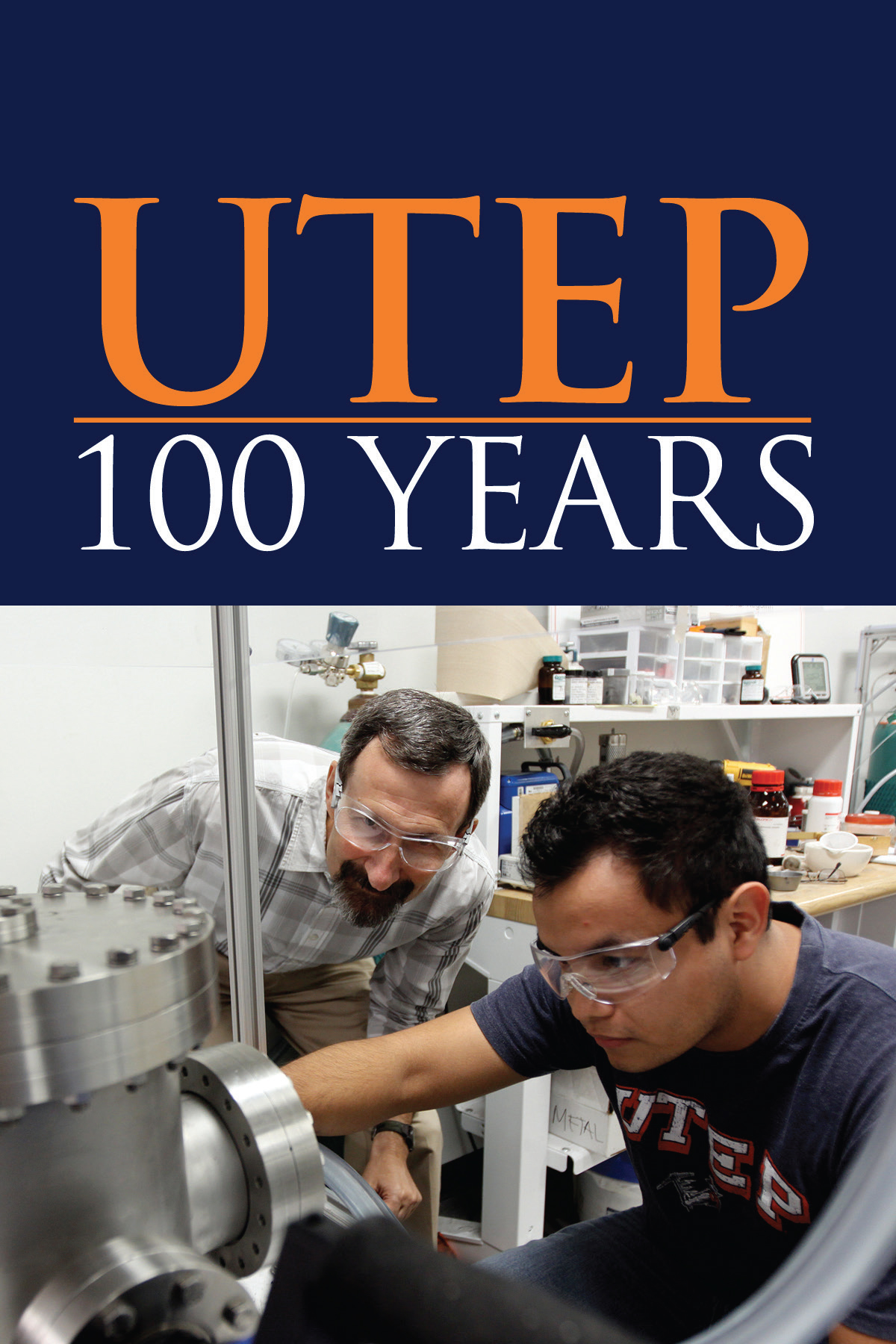 Welcome to The University of Texas at El Paso. We invite you to celebrate with us as UTEP commemorates its 100-year anniversary in 2014 and continues to redefine public higher education not only in Texas, but across the nation as we begin our second century.
Our success is validated by Washington Monthly magazine's 2013 ranking of UTEP as the #7 university in the nation for excellence in social mobility, research and service, comfortably nestled between #6 Stanford and #8 Harvard. More specifically, UTEP ranked #1 among all U.S. universities in the social mobility category for helping our students achieve their dreams and professional aspirations.
Since opening its doors as the State School of Mines and Metallurgy in 1914, UTEP's geographic location on the U.S.-Mexico border has allowed generations of students to pursue their goals through higher education in one of the largest binational communities in the world.
Over the past century, the University's enrollment has grown from 27 mining students to more than 23,000 undergraduate, graduate and doctoral students, and that number continues to increase each year.
We offer a broad array of degree programs – 71 bachelors', 76 master's and 20 doctoral degrees taught by outstanding faculty who have been recognized for their commitment to student success.
With nearly $80 million in annual research spending, UTEP is dedicated to becoming the first national research university serving a 21st century student demographic. It is a designation that will boost the region's economy and quality of life, while offering a wealth of research opportunities for undergraduate and graduate students.
Join us as we reflect on UTEP's first 100 years of distinguished service to the Paso del Norte region and as we look forward to a new century of access and excellence.
Learn more about UTEP's enduring legacy Centennial celebration plans at utep100years.com and utepnews.com.