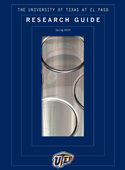 Targeted Therapies: A promising new drug may lead to more effective treatment of certain cancers.
Launching New Technologies: NASA chooses UTEP to host its Center for Space Exploration Technology Research.
Behind Bars: A new UTEP study takes a hard look at why some at-risk youth end up in prison-and what can be done to stop the cycle.
Incubating High-Tech Businesses: UTEP helps researchers take their discoveries from the lab to the boardroom.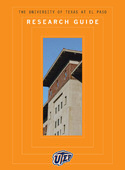 Tissue Engineering: Scientists at UTEP's W.M. Keck Center for 3-D Innovation are creating implantable medical devices to repair bone and other tissues damaged by disease, injury or age.
Smoking Hits a StopLite: UTEP uses a little psychology to help smokers kick the habit.
Polar Explorers: Faculty researchers are traveling to the ends of the Earth to study extreme environments.
Catching Rays: A UTEP professor's invention allows the light to shine on once-hidden works of art.